Stories of Service

Last Updated: 13 Jun 2023
Uncategorized
echo $minutes. " Minute Read"?>
Honoring 16 inspiring Veterans.
Designated by Congress in 1999, National Military Appreciation Month is celebrated each May as a time to honor the service and sacrifice of our military members and their families. As an organization serving Veterans and their families for over fifty years, Endeavors decided to celebrate the contributions of our heroes in uniform by inviting the community to share stories of Veterans and active-duty service members they have loved and admired.
From World War II Veterans who have since left us, to recently retired service members, to those lost in action, here are some truly inspiring and moving stories of the people who have given so much to protect our freedoms…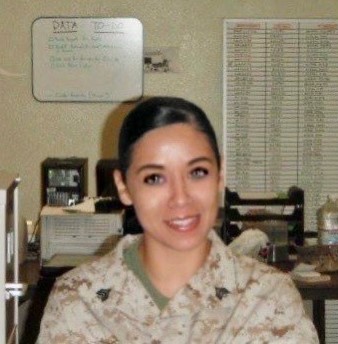 Carmen McCue, who served in the Marine Corps for 8 years. Carmen now serves as an Ambassador for Endeavors, as an Outreach and Intake Specialist. "I do this for the service members who came before me and made the ultimate sacrifice," she says. "I do this for those veterans that came home and lost their homes. I do this to be of service while being fueled by passion and purpose. I will NEVER leave my own behind. Semper Fidelis."
Submitted by Carmen McCue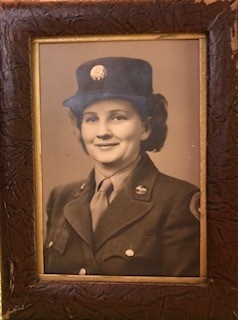 PFC Grace Josephine Caldwell, Women's Army Corps, who was a strong lady in every way.
Submitted by Kellie Washburn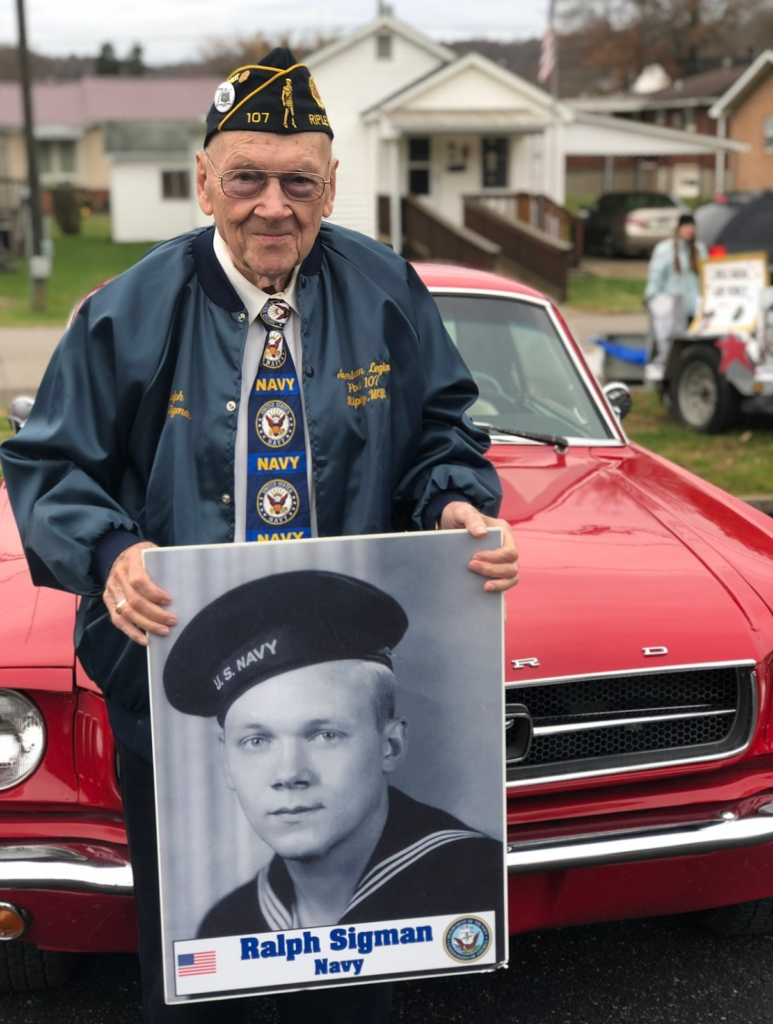 Ralph Sigman, who served in WWII, the Navy Reserves, and the Korean War. At 19-years-old, Ralph was on board the first landing craft lost at Normandy, where he and 22 other young men clung to a raft for four hours before being picked up by a British mine sweep. Ralph passed away in 2019, at 95 years old.
Submitted by Kayla Dodd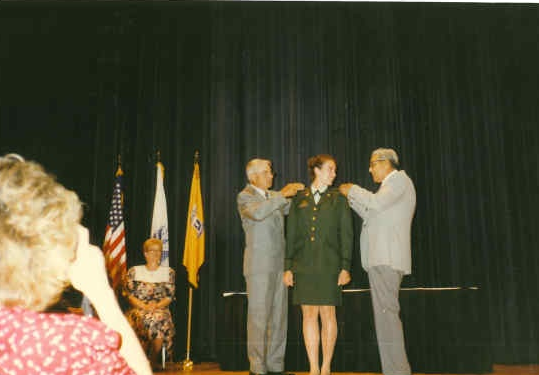 Dr. Sabrina Seib, whose first bars were pinned on by her two grandfathers, one who fought in the Korean War, and one who fought in World War II.
Submitted by Dr. Sabrina Seib, MD, MPH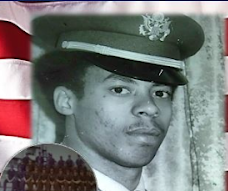 Captain Jim Greene, who served as a pilot for the US Army during the Vietnam War. He met his wife while flying parachute jump missions as a Signal Aviation Officer for the 82nd Battalion. After four years with the Army, Jim closed out his military career with the National Guard in Virginia.
Submitted by Kerry R Black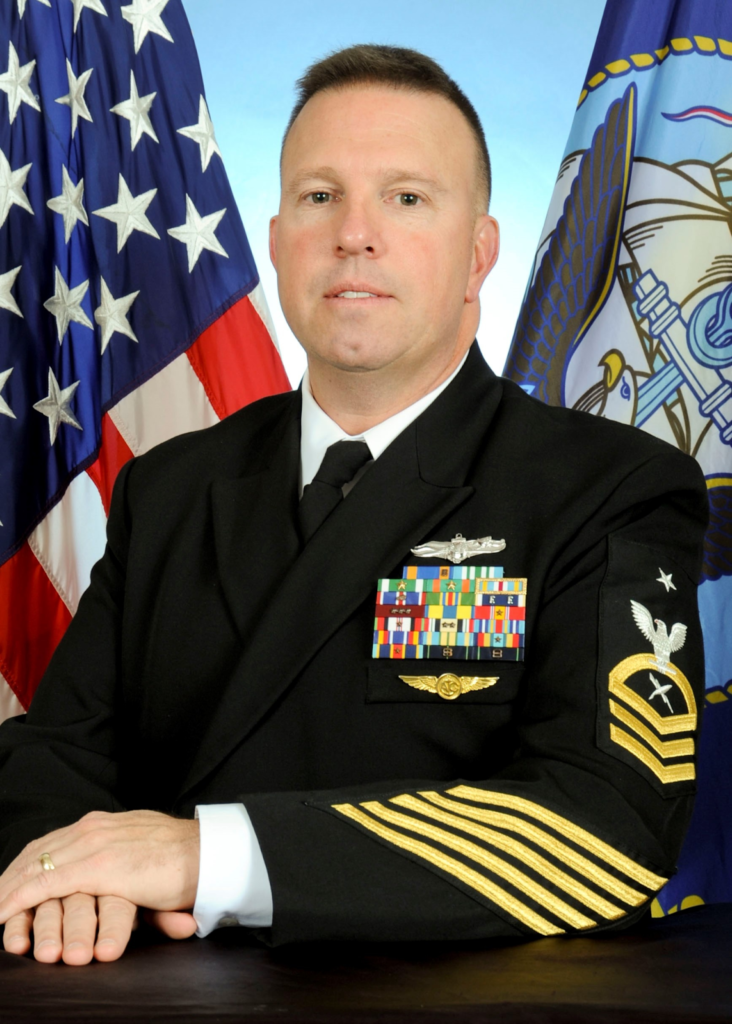 Senior Chief Christopher Washburn, United States Navy, Retired, who served our country for 26 years and is still serving and supporting others as a Veteran.
Submitted by Kellie Washburn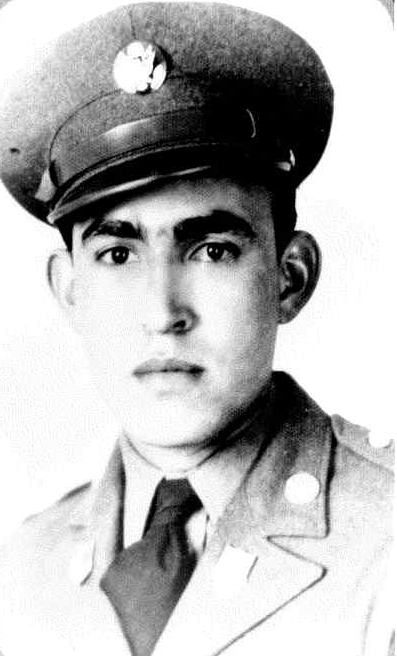 Jesus Guerra, who earned a Purple Heart and Silver Star for his service during World War II.
Submitted by Dr. Sabrina Seib, MD, MPH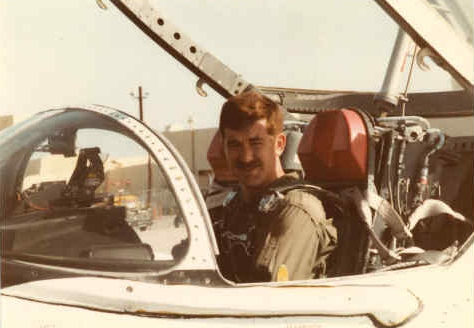 Leo Bruce Cayton, an Army test pilot who passed away when he was 41, but passed along his spirit of adventure and fearlessness to his children.
Submitted by Dr. Sabrina Seib, MD, MPH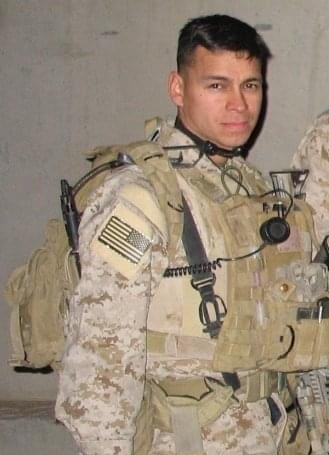 Gunnery Sergeant Kinuwan "Kin" Floyd Sharpe, who joined the Marine Corps in May, 1994. He proudly served for 28 years as a Reconnaissance Marine where he completed four tours in Iraq, two full tours in Afghanistan, and conducted several cross-training exercises before honorably retiring in May, 2022.
Submitted by Carmen McCue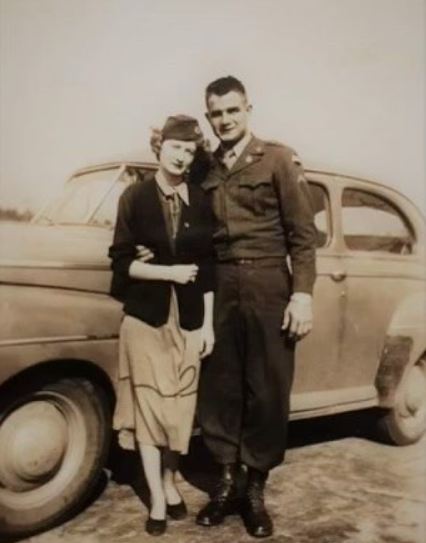 Alton Leo Cayton, who fought in the Korean War.
Submitted by Dr. Sabrina Seib, MD, MPH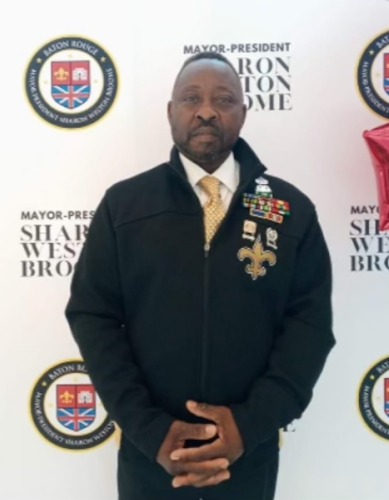 Staff Sergeant Ervin Lenard Walker, a 20-year War Veteran who served in the Bosnian War, Operation Desert Storm, and Operation Iraqi Freedom. During SSG Walker's tours of duty, he served as a Food Service Chef, and later as a logistics Sergeant ensuring front-line soldiers had food, clothing, shelter, and bullets to fight the battle. SSG. Walker retired from the military with an Army Achievement Medal, Army Good Conduct Medal, and a National Defense Service Medal.
Submitted by Erica S. Walker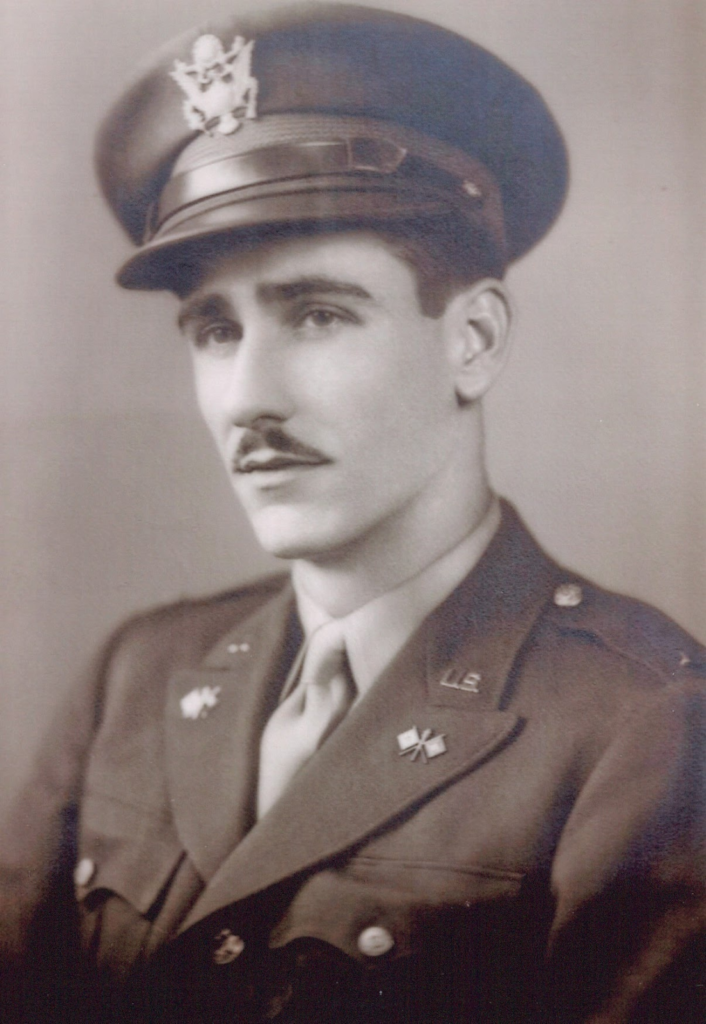 Lt. Colonel David B Hall, a master of the harmonica, solitaire, pistachio nuts, and field stripping cigarettes in front of the Smithsonian to annoy the guards.
Submitted by Jennifer Laster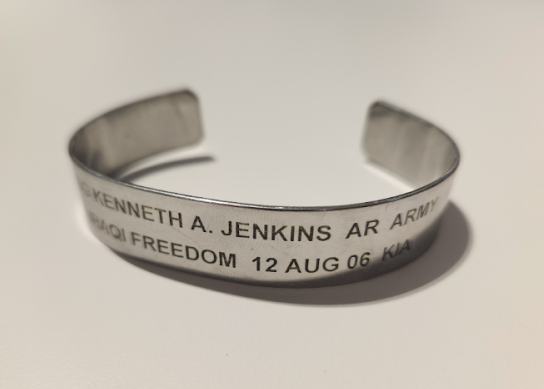 Staff Sergeant Kenneth A. Jenkins, who was killed in action during Operation Iraqi Freedom.
Submitted by Rob Collins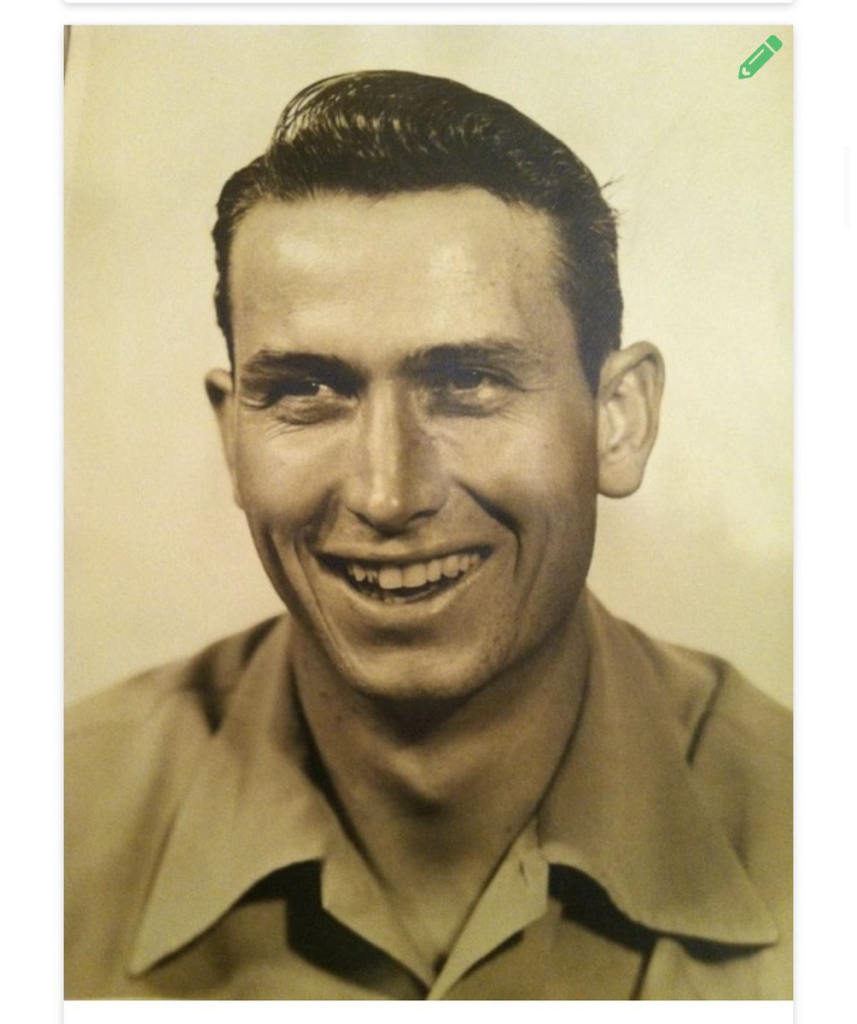 Edward Caldwell Smith Jr., who served in the Army during World War II and was shot in the leg during combat. After 18 hours of laying in a field, he was found by German soldiers and taken to the nearest hospital, where was declared a POW and MIA. His wife, Margie, made a promise to God that she would never go to the movie theater again, her favorite pastime, if Caldwell was brought back home safely. Eventually, Caldwell was brought back home. Margie kept her promise.
Submitted by Analisa Vittola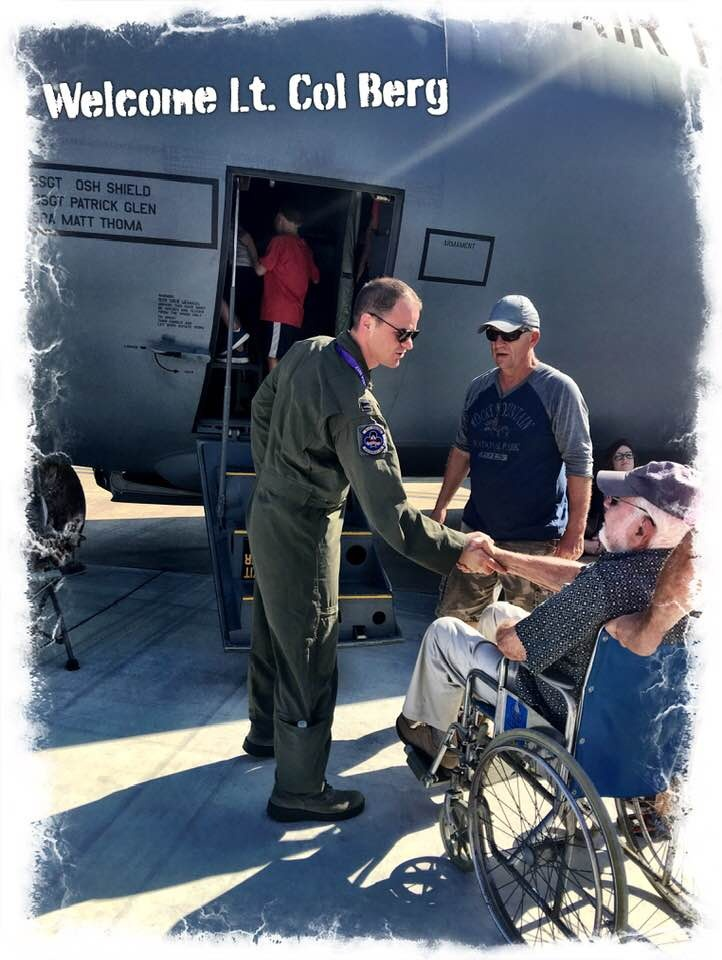 Lt. Colonel George Berg, who proudly served 30 years as an Air Force pilot. George valued and loved his family, country, and God. His smile, laughter and sense of humor were infectious. He rarely shared war stories and when he was cajoled to tell his grandkids one, he always played down his harrowing escapades and time as a POW. George was awarded numerous commendations, including the Distinguished Flying Cross.
Submitted by Kimberly Harle Solis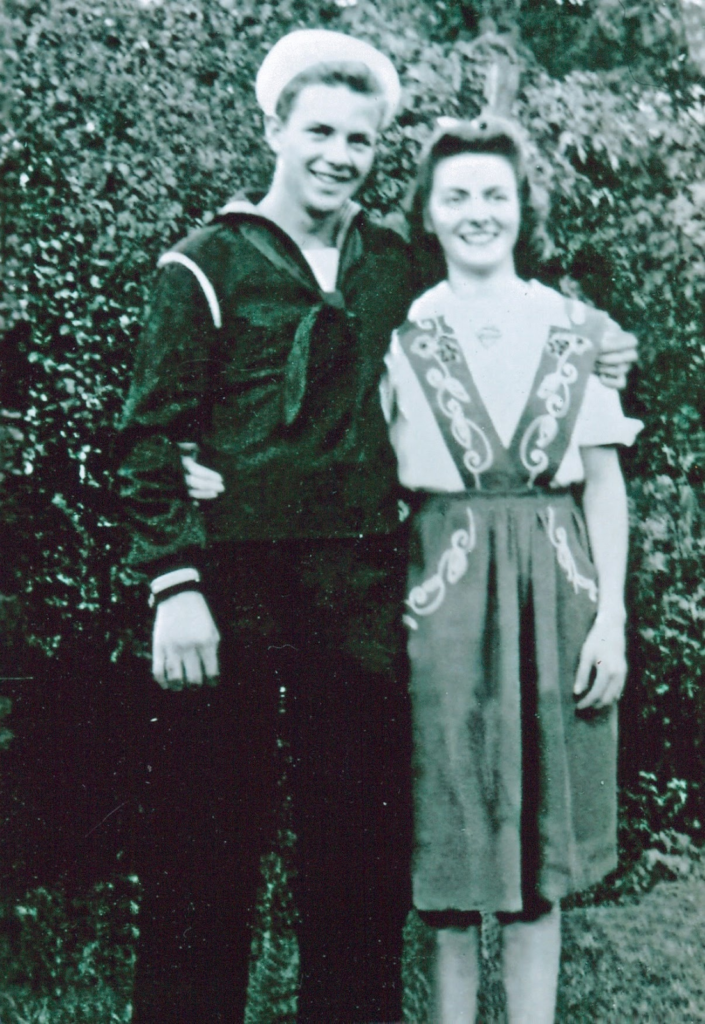 Raymond H. Roolf, Sr., who loved Jazz music, red wine, big dogs, and sunburns at the beach.
Submitted by Jennifer Laster
Looking for more ways to honor service members during Military Appreciation Month, and all year long? Follow Endeavors on Facebook or Instagram for ideas, or make a gift in support of our mission to end Veteran suicide through innovative behavioral health, housing, job support, and wellness programs.
---
About Endeavors
Endeavors is a longstanding national non-profit that provides an array of programs and services in support of children, families, Veterans, and those struggling with mental illness and other disabilities. Endeavors serves vulnerable people in crisis through innovative personalized services. For more information, please visit endeavors.org.